Discover the FCPIA Events of 2023
Women in Heels Is Back!! – 25th of August, 2023
JOIN US FOR AN INSIGHTFUL AFTERNOON
WITH SOME OF THE FRASER COAST'S LEADING WOMEN
Meet the women in heels…
FCPIA are proud to host our next event 'Women in Heels' featuring 5 entrepreneurial women who are leaders in their industries.
CLICK Image above to read more…
Jade Wellings is Councillor for Division 5 on the Fraser Coast Regional Council.
She lives in Dundowran Beach with her husband and 3 children. She is passionate about good communication and serving the residents of Division 5 in an efficient and proactive manner.
Genevieve de Szoeke has worked in the Banking and Finance Industry since 1989, joining the RI Advice Group in 2002 and completing the transition to Financial Adviser in 2005. She has held roles Client Service, Para planning, and Financial Advising and became a part owner of Retireinvest in 2008.
She enjoys using her qualifications, knowledge and experience, to help clients achieve their financial goals.
Tracey Messer has strong family links to the Fraser Coast community and has been within the local Property development scene for many years. Currently the director of Kingston Estate her qualifications within Urban development include project conceptualisation, positioning and marketing. Tracey's involvement in many community organisations displays her commitment to strengthening our region
Kara Mehmet is a Solicitor and recently appointed Partner at Bell Dixon Butler Lawyers. She has practiced in the area of Property and Commercial Law and Wills and Estate since 2014.
Kara was born and bred in Hervey Bay (multi generational local) and has lived in Hervey Bay all of her life except when relocating to attend university.
She approaches her work as a lawyer in a professional and honest way that connects with clients of differing ages and demographics.
Kara is also on the board of directors for Rally For A Cause and has volunteered her time to the charity since 2019.
Leah Quinn is a dynamic young real estate professional, heading up her fourth highly successful selling enterprise. With a Bachelor of Communications – Marketing and Media, Leah is a master communicator.
With more than 20 year's experience as a company director, Leah has been at the forefront of several multi-million dollar start-up businesses as well as steering market leading organisations from a Managing Director and Executive Board Member level.
As with most things in life, the answer to Leah's success can be summarised in just two words, Attitude and Activity. Leah looks, acts, thinks and behave as someone her customers will look to for advice and guidance.
Taking the lead, asking the right questions, engaging the prospect and matching key requirements are the skills that Leah uses every day in her firm to match buyers and sellers.
As the leader of Prime Agents, Leah has crafted together the leading group of professional sales agents on the Fraser Coast
You won't want to miss it, simply follow the link to book. BOOKINGS CLOSED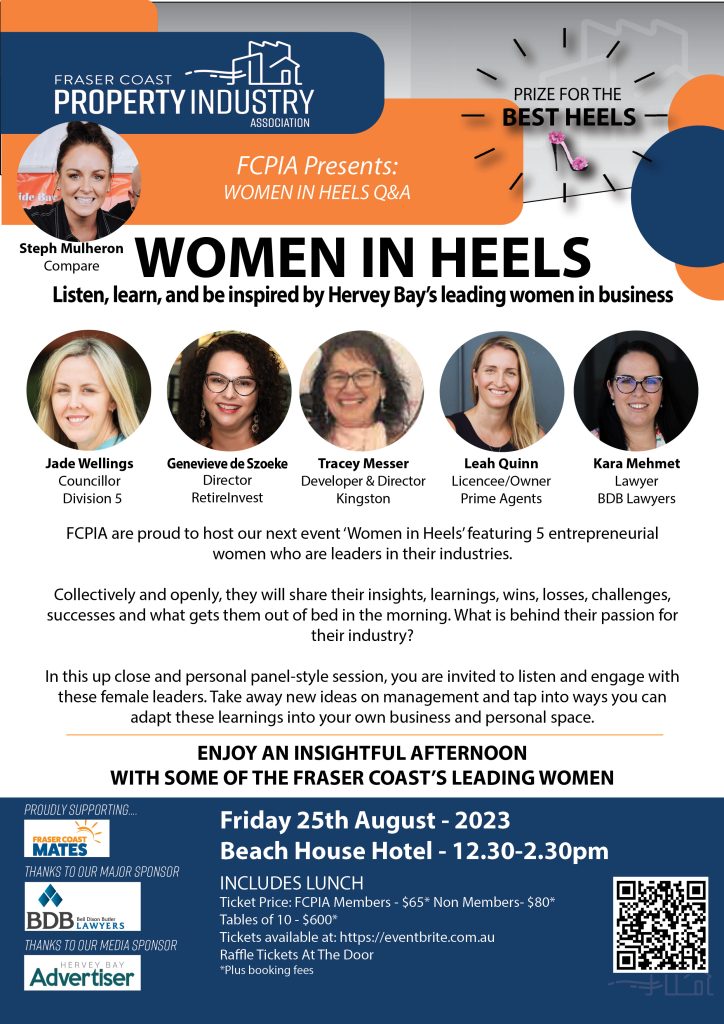 FCPIA AGM – 2nd of August, 2023
AGM is for FCPIA Members Only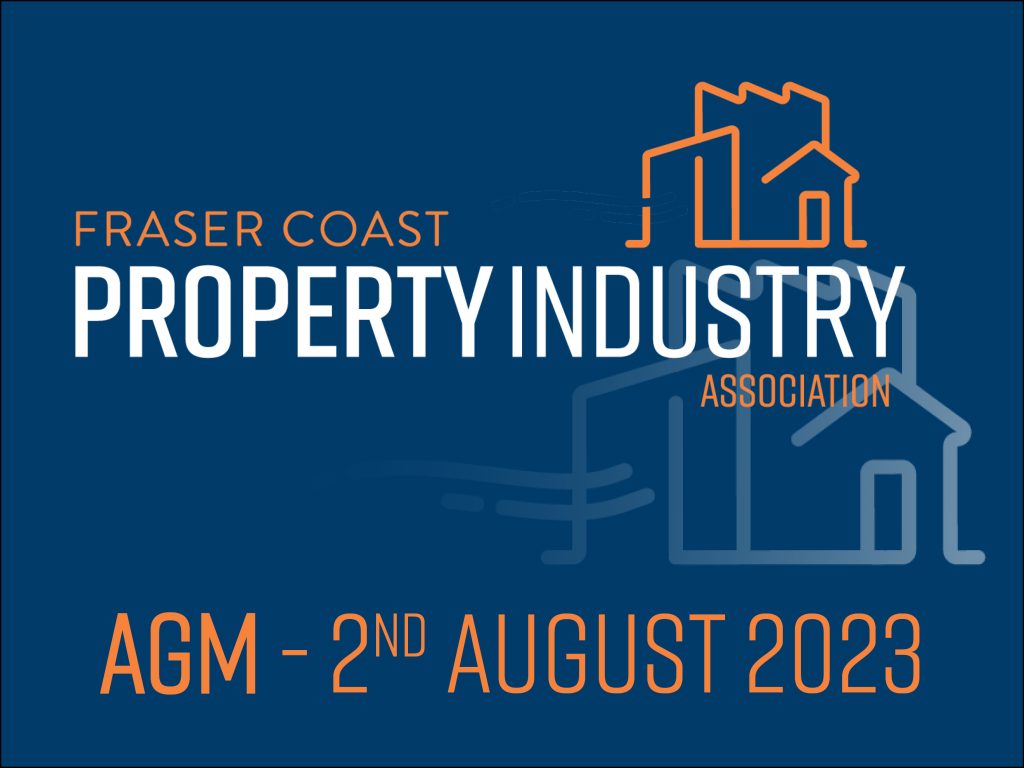 Simon Kuestenmacher – 30th of June, 2023
Simon Kuestenmacher | Demographics &Data Management | Bookings CLOSED!
Stop the bus! Simon Kuestenmacher – Data Management and Demographer is coming to Hervey Bay.
FCPIA were proud to present this one time event, on the 30th of June, 2023. If you missed it, simply follow the link to view. CLICK HERE https://youtu.be/9ZpmtD3MXHo