Discover the FCPIA Events of 2021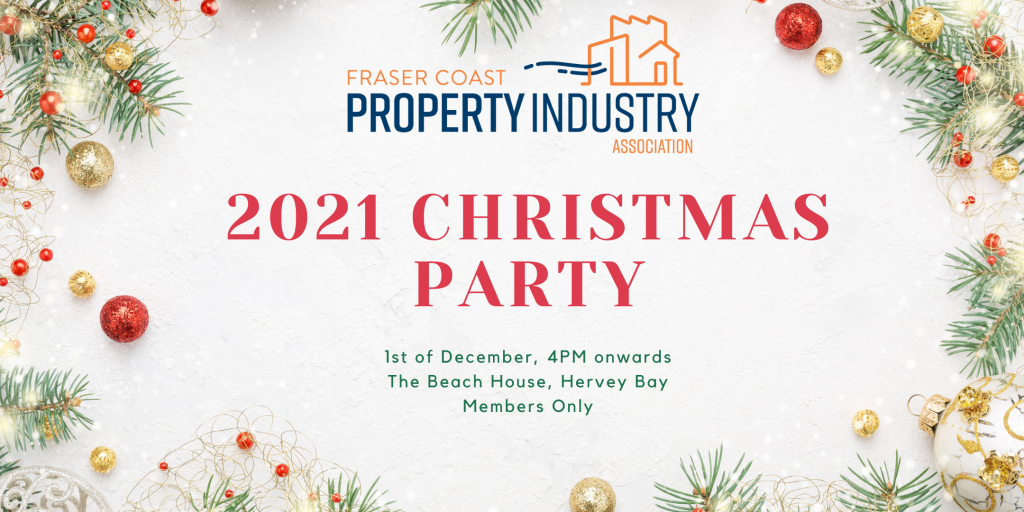 Celebrate the year that was with the FCPIA'S 2021 Christmas Party
Enjoy an afternoon of drinks and nibbles at The Beach House Hervey Bay
Event commencing at 4pm
Food and drinks provided
21st October 2021 | Tom Tate – Gold Coast Mayor- Zoom Presentation and Q&A |
Enjoy an inisghtful afternoon with Gold Coast Mayor Tom Tate as he shares his knowledge of the construction industry, and insights into future property booms.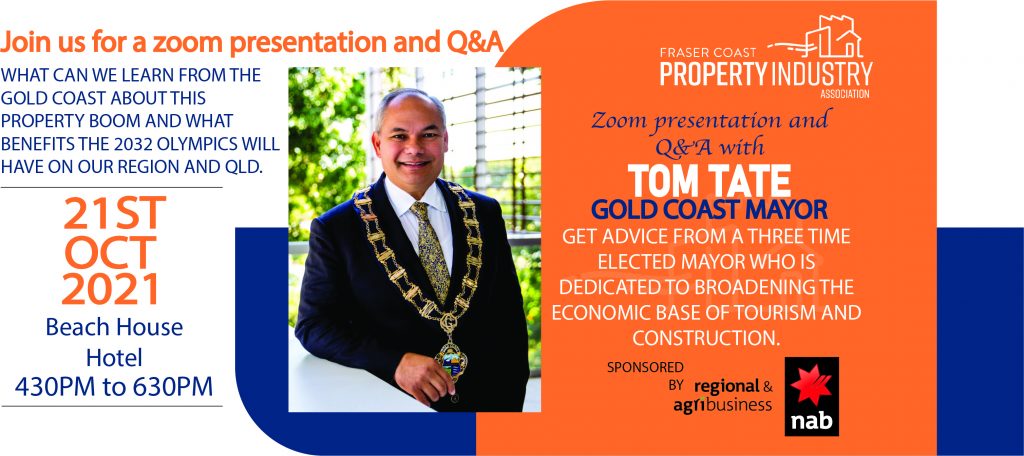 1st September 2021 | Terry Ryder from Hotspotting Presentation | Why Invest In Hervey Bay
Get advice from Australia's No1 Real Estate analyst on why we should invest in Hervey Bay and the Fraser Coast. Terry Ryder has being commissioned by FCPIA to complete a report on future of the property industry in Hervey Bay. Attendees will be the first to here his insight and predictions.
Ticket includes a 2 course a lunch
Event commences at 12.00pm for 12.30pm sit down
Event proudly sponsored by The Springs Hervey Bay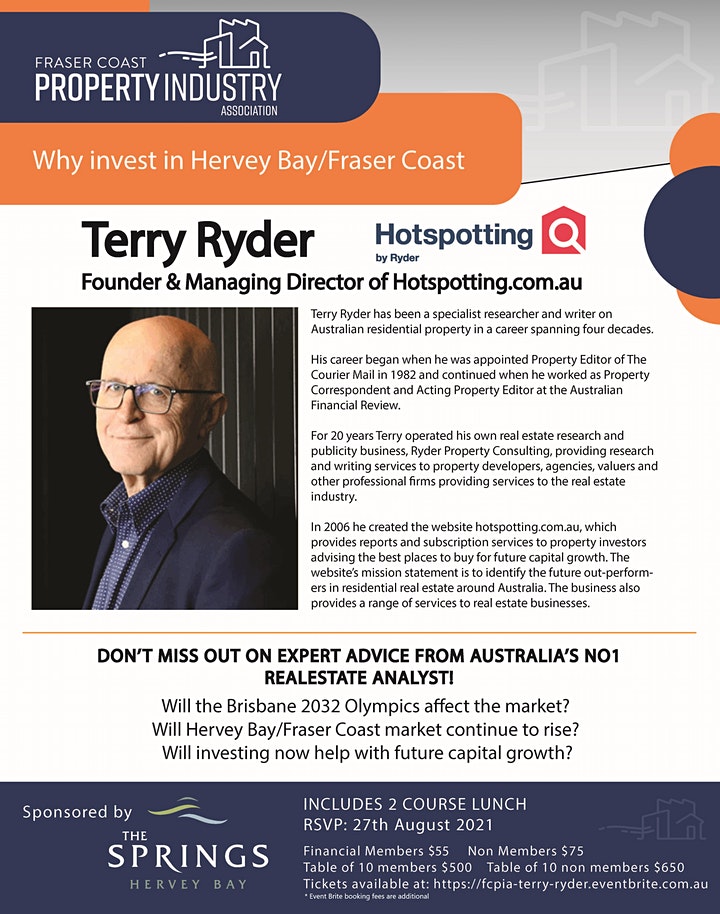 2021 FCPIA AGM
Beach House Hotel, 14th July 2021, 5pm
AGM is for FCPIA Members Only, click on the link to register your attendance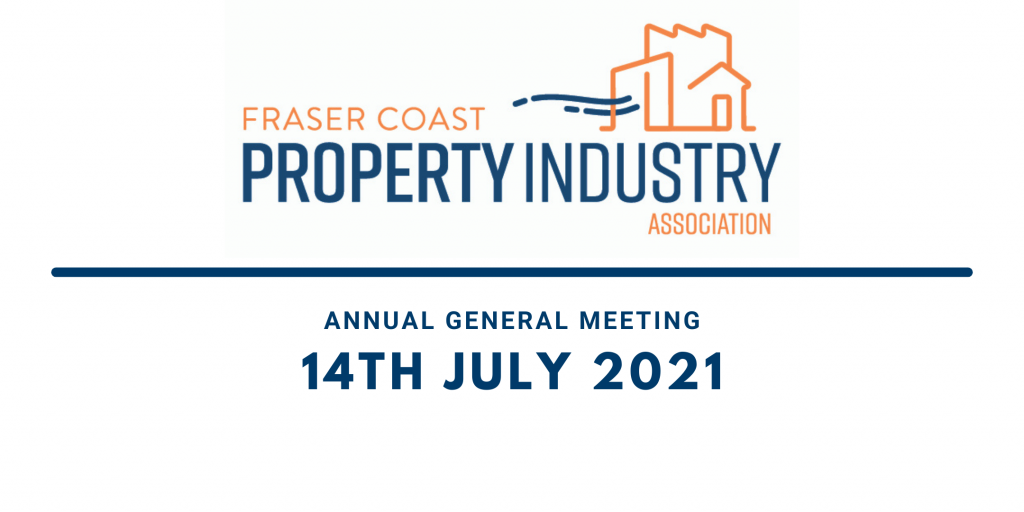 Property Industry Forum | 17 March 2021